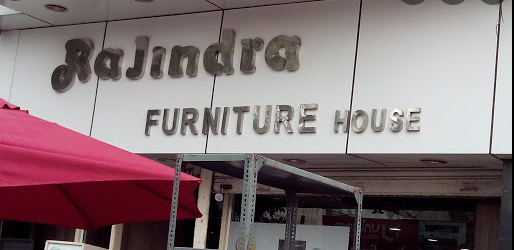 Welcome to Rajindra Furniture House
Rajindra Furniture is one of the leading manufacturers of Office Furniture in India, with specialization in ergonomic and comfortable Chairs suitable for all official needs that we market under brand name of 'Rajindra Furniture' Rajindra Furniture strives to manufacture a wide range of office furniture that will match the high standards of global market and suit the need of modern jet set offices.
RFH Solution Pvt Ltd is one of the most trusted business houses in punjab designing and manufacturing institutional furniture for schools, colleges and corporate offices. Set up in 1972( formerly known as Rajindra furniture house) under the leadership of Mr. Jaswant Lal Pahwa. He started with humble beginnings of selling folding beds from one room in his own house to opening a showroom to revolutionize the furniture industry in local region by introducing Almirah and folding beds to a market accustomed with trunk boxes and charpoi beds. His visionary thought process and leadership was then taken forward by his son Mr. Rajinder pahwa who took the business to new heights by adding thousands of products as per prevailing needs and future demand of furniture industry in India. The focus on quality and customer needs made RFH Solutions a leading designer and manufacturer of home, office and other institutional furniture in punjab. We also offer turnkey solutions collaborating with architects, engineers as well as our well trained staff. The organisation is now further strengthened by joining of next generation in pahwa family Mr. Kuber pahwa son of Mr. Rajinder pahwa, who has brought along a dynamic and fresh working style for the organisation.
Our state of the art infrastructure is spread over an area of 50000 square feet, which includes warehouse space as well. The manufacturing unit is an integral part of our infrastructure and is setup with highly sophisticated machines and latest technology. We have a selection of finest raw material, highly experienced production team and designers who not only work on aesthetics and ergonomics but also render apt solution for optimizing space. We have fully equipped in-house testing facility to test and check all quality parameters to manufacture each and every product.
Our manufacturing unit has also been certified with ISO 9001:2015, ISO 14001:2004 and OHSAS 18001:2007. We also have been certified by Indian Green Building Council for observing and complying with all the norms like energy conservation as set up by IGBC.
The foundation of our company is based on the parameter of quality hence we strive to offer our customers excellence in every product we manufacture with strong focus on international quality standards.

Lorem ipsum dolor sit amet, consectetuer adipiscing elit, sed diam nonummy nibh euismod tincidunt ut laoreet dolore magna aliquam erat volutpat. Ut wisi enim ad minim veniam, quis nostrud exerci tation ullamcorper suscipit lobortis nisl ut aliquip ex ea commodo consequat. Duis autem vel eum iriure dolor in hendrerit in vulputate

Lorem ipsum dolor sit amet, consectetuer adipiscing elit, sed diam nonummy nibh euismod tincidunt ut laoreet dolore magna aliquam erat volutpat. Ut wisi enim ad minim veniam, quis nostrud exerci tation ullamcorper suscipit lobortis nisl ut aliquip ex ea commodo consequat. Duis autem vel eum iriure dolor in hendrerit in